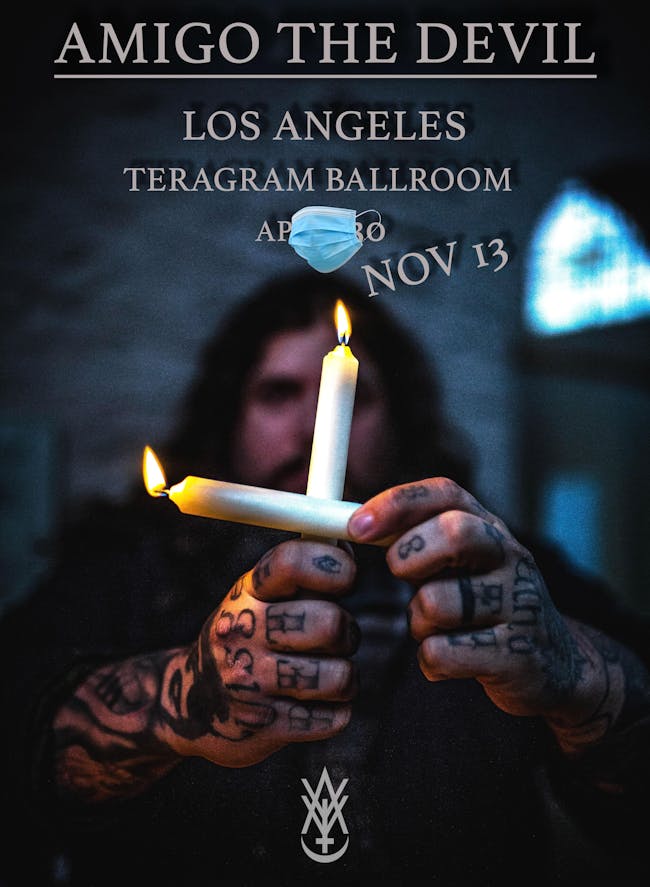 Amigo the Devil at Teragram Ballroom
This event was postponed from 4/30/20 to 11/13/20, due to COVID-19. All original tickets will be honored.
Amigo the Devil
Amigo The Devil (born under the name Danny Kiranos) has captivated listeners with his ability to make otherwise grisly lyrical content, such as serial killers and death, seem easygoing. If you've ever been to an Amigo The Devil show, you can probably imagine hearing a crowd of people merrily and carefreely chanting alongside him as he continues, "If I'm crazy, I'm crazy for you."
Amigo The Devil creates energy, and turns audiences into participants of their own awakenings, as they sing along to songs written for them. The Austin-based songwriter is known to pen the lyrics that everyone thinks but are too timid to say. Attending an Amigo The Devil show is intense, creates relief and euphoria among crowds with the infectious and emotional depth associated with not only the writing, but also the surreal and prophetic performance of a single man and banjo.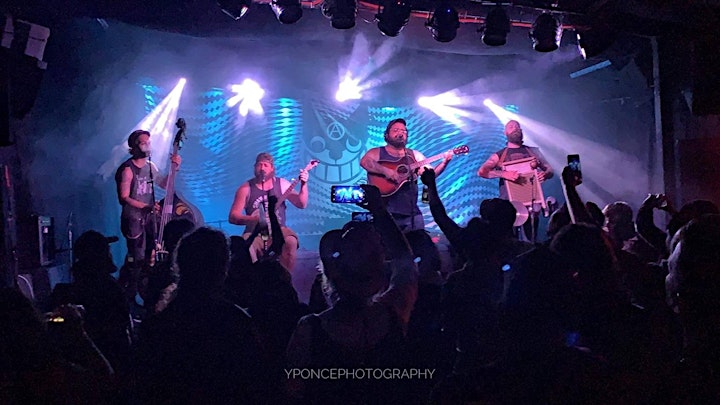 Tejon Street Corner Thieves
The Tejon Street Corner Thieves hail from the Colorado Rockies. The outlaw blues and trash-grass pioneers forged their original brand of whiskey roots from the ground up. Honing their craft on the streets, they swiftly gained recognition from the music community with the 2015 Gazette "Best of the Springs" award, 2017 Pikes Peak Art Council "Best In Show", and back-to-back 2018 and 2019 Colorado Springs Independent "Best Original Band".

As an internationally touring act, the band has become notorious for their shenanigans and over the top live performance. TSCT's consistent show schedule and heart filled showmanship has captured the hearts of show goers everywhere. These guys are wild.

Venue Information:
Teragram Ballroom
1234 W 7th St
Los Angeles, CA, 90017