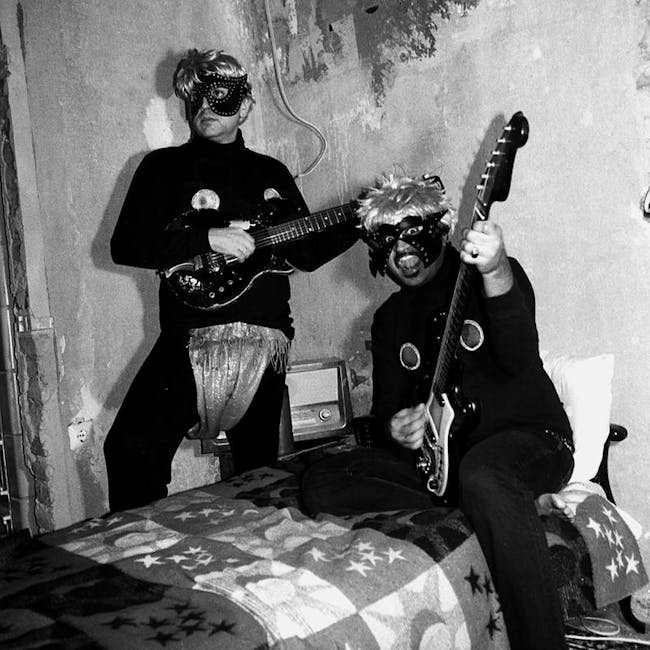 Teragram Ballroom and Cretin Hop present...
The King Khan & BBQ Show
The Night Times
The King Khan & BBQ Show at The Teragram Ballroom
"A love story... of hate."
The King Khan and BBQ Show is iconic. And they are at the top of their powers onstage.
They may just be one of the few bands left in the real underground, a band whose ethos is DIY to the point of masochism. In a kinetic 15 year span, they have eked out a modest existence singing about sex, drugs and excrement.
They are real rock'n'roll soldiers, who have traveled the world in a sincere effort to keep the music they love alive. The band has managed to continue to release top-grade material for years, without bowing down to big business, succumbing to what's 'hip', without changing. They do what they want, take it or leave it. Love 'em or hate 'em. But never say they can't write a great rock'n'roll song – and back it up with one of the best, most magickal, energetic, crass and nonsensical free-form live shows going.
They care so much that they don't give a fuck.
What other band has records out on Crypt, In The Red, Norton, Fat Possum, Goner, among others?
In 2018, the legendary duo announced that a German/Canadian consortium had finally bought the rights to a television show they had been pushing for years. It's touted as a 'pornographic, scatological cooking show' with 'animated, comedic surrealism vomited against lush soundscapes'. It's still in the works.
2019 sees them touring Mexico, Asia, Africa and Greenland. A new album is also in their sights. It is also the year that sees the legendary duo touring the USA for the first time in 3 years.
And with fans as diverse as Tom Hanks, Sid Vicious and Wayne Gretzky, the horizon looks as bright as ever for King Khan and Mark Sultan.
"It's deep love and commitment to right the wrongs and bring the kids what they really need, what they deserve: true, passionate, overtly-erotic, heart-melting ROCK and ROLL!!!" - King Khan
"We give up the ghosts. If we open that portal on stage or on vinyl and you choose to step through it, we can give you release. We're like a budget Thai massage done with Ex-Lax fingers." - Mark Sultan (BBQ)
This isn't to say that the last few years have been easy: during the band's highly documented breakup a few years back during a Lou Reed-curated festival at the famous Sydney Opera House, their stockpile of 10 years of collaborative art pieces was destroyed by flooding in Serbia, like the rare 16mm master print of their fabled 2009 art-house masterpiece, 'Shaved Anus'.
And then they were mourned after death, like a Rudolph Valentino covered in boils and feces.
In case you didn't know, Arish 'King' Khan: guitar, vocals. His voice is the 'snottier' one. His amazing guitar is the 'lead' one.
Mark 'BBQ' Sultan: drums, guitar, vocals. His voice is the 'smooth' one. His guitar is the 'rhythmic' one. The drums are played live with his feet.
This is rock'n'roll. This is early r&b. This is psych. This is doo-wop. This is garage. It's all this and more, without trying to be anything. Their ethos is punk. Their mission is to revere rock'n'roll – the real stuff – enough, so that they are permitted to invoke its spirits and ghosts using magick, using their raw soul - for good or for bad - to evoke smells and feelings that confuse and delight.
'The King Khan & BBQ Show' is a real band. Sure, their sense of humour is dirty, juvenile, often surreal, and potentially subversive. But the seriousness of their love of real rock'n'roll should never be taken lightly. They live a lifestyle of pure love for the genre, respecting and understanding its basic tenets, living as lifers, representatives of what they see as an important tradition. To be played until they die.
It's also important to note that they are both Warlocks and are both ALWAYS prepared for psychic warfare.
"I must say that these guys are fuckin' blood brothers, man. Real tight. They always maintained that they would lay waste to this miserable world. And so they began in 2002. BBQ visiting my man King Khan in Germany, jamming out their black magick in his Nazi-bunker rehearsal space. Songs flowed endlessly, like blood from a cancerous abcess. They took it easy, honing their craft, playing sporadically to crowds outraged by their incredible sound and nasty live show. Orgiastic, anarchic, hypnotic and authentic are the shows to this day. I've seen the blow-jobs and blood, the pick-ups and puke, the dancing and the laughing. Two guys. One smashing snare, bass drum and tambourine with his bare feet, molesting his guitar and singing like a possessed angel. The other spinning and howling like a murderous djinn while belting it out on his guitar like a real gone savage. What does it all sound like? It sounds like five men. People throw the typical suspects into their descriptions as a defense against the real sound: The Velvet Underground, 13th Floor Elevators, Black Flag, The Falcons, Sam Cooke, The Users, The Sonics, The Cramps, Bo, Jerry Lee, The Gonn... Their sound is all of this and more, but all of their own. The show? A mess. Love songs, punkers, improvised riot-starters, dance-floor shakers, sing-along stompers, wild rockers - you name it. They always drench the crowd in raw energy, and they're always the last ones dancing and drinking at the bar.
They are an awesomely surreal site to behold; a stunning garage rock machine of the highest calibre, playing incredible original hits that never end. From youngsters to oldsters alike, their crowds sing along incessantly and let their freak-flags fly in joyous solidarity when The King Khan & BBQ Show hit the stage, clamouring like entranced dervishes to be a part of a growing phenomenon. Give into their spell and live forever."
- Allen Ginseng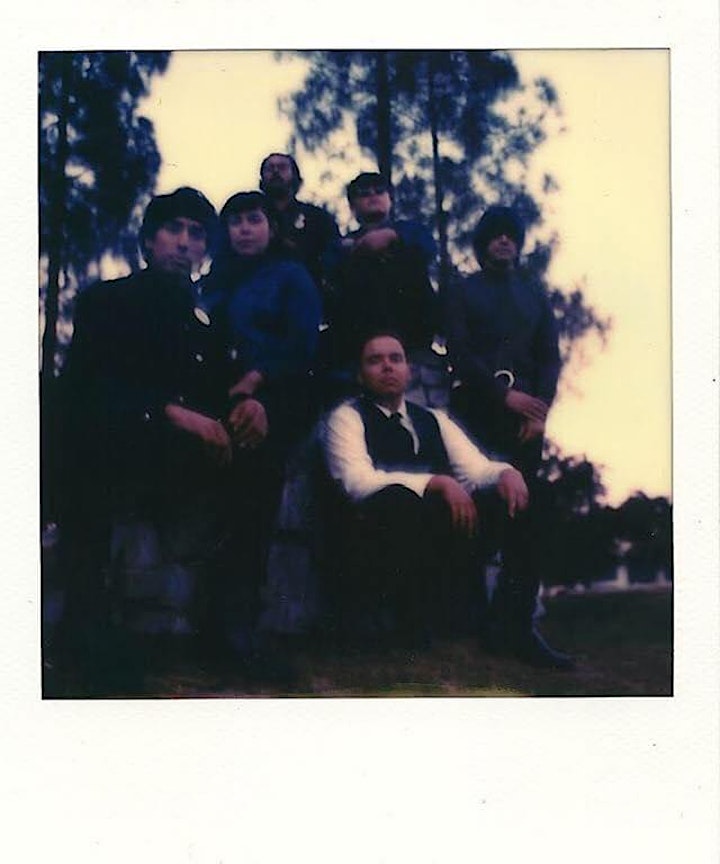 Venue Information:
Teragram Ballroom
1234 W 7th St

Los Angeles, CA, 90017