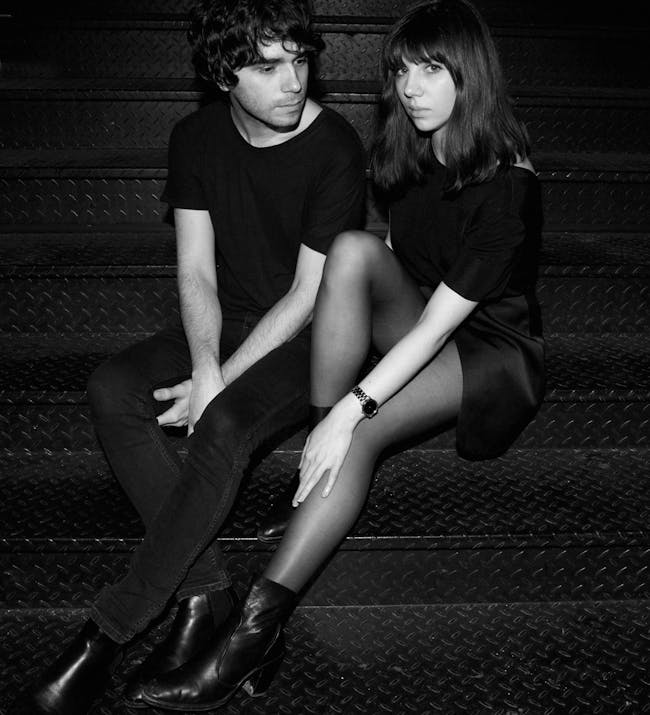 The KVB with Mint Field plus Chasms This event was postponed from 4/5/20 to 9/2/20, due to COVID-19. All original tickets will be honored.
The KVB:
Blending reverb-soaked shoegaze with minimalist electronic production, The KVB's music reflected Nicholas Wood and Kat Day's mastery of atmosphere even as their sound evolved over the course of the 2010s. Early releases such as 2012's debut album, Always Then, dealt in brittle beats and sonic blasts that evoked Cabaret Voltaire and the Jesus and Mary Chain in equal measure, but the duo's style became more streamlined and sharp-edged on later efforts such as 2018's Only Now Forever.
Formed in 2010 by singer/songwriter/multi-instrumentalist Nicholas Wood as a solo project, The KVB got started with a number of limited cassette and vinyl releases that included the single "The Black Sun" on FLA Records and the Into the Night EP on Downwards Records. Vocalist/keyboardist/visual artist Kat Day joined Wood in 2011, and The KVB released its debut album, Always Then, in 2012 on Clan Destine Records. The duo kicked off a busy 2013 with the release of its second full-length, Immaterial Visions, for the Minimal Wave imprint Cititrax that February, then followed it with a remix EP featuring contributions by Regis and Silent Servant that May; in November, a reissue of 2011's previously limited-edition cassette release Minus One arrived on Brian Jonestown Massacre mastermind Anton Newcombe's A Records label.
The following year, the duo ventured to Newcombe's Berlin studio to track what would become the Out of Body EP, which A Records released later that year. This session marked the KVB's first recordings made outside of the duo's own home studio as well as the first time working with drummer Joe Dilworth, known for his work with Stereolab and Cavern of Anti-Matter. Wood and Day collected some of the more experimental output they recorded in 2014 on Mirror Being, which Invada released the following June. The duo continued to move in a more experimental, heavily electronic direction on 2016's Of Desire, which The KVB recorded with vintage synths from Invada head Geoff Barrow's collection. The Fixation/White Walls EP followed in 2017, and that year the duo also issued a remastered, five-year anniversary edition of Always Then. For 2018's Only Now Forever, Day and Wood took a freer, more independent approach, recording on their own in their Berlin apartment for the better part of a year.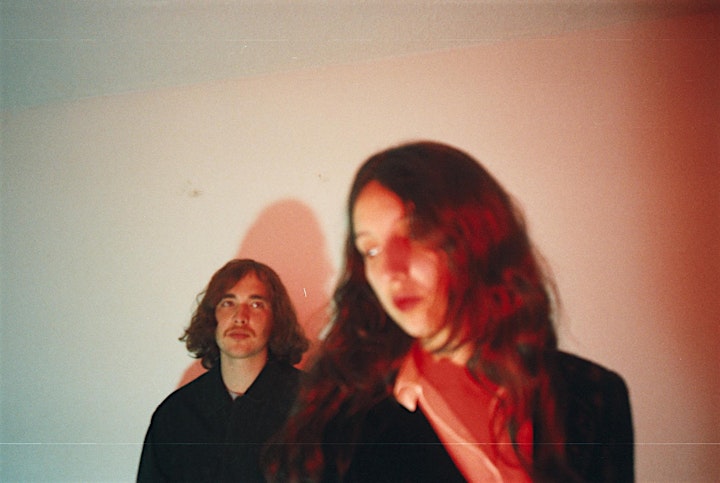 Originally from Tijuana & now based in Mexico City (two of the most exciting places for emerging music & art in Mexico) Mint Field is one of the bands that helps make both cities shine. Mint Field is guided by Estrella del Sol 0n vocal & guitar duty and Sebastian Neyra on the bass. The band explores the nostalgia & melancholy of daily life with loud guitars and vocals; like a breath of life into a unique & supernatural style of shoegaze. The instrumentation and atmospheres are accompanied by delicate, harmonious, and ethereal vocals that are a fundamental part of the sound.
With releases such as their debut album Pasar de las Luces (2018), produced by Christopher Koltay, and the Mientras Esperas EP (2019)—both on Innovative Leisure—their sound has evolved with the influence of years touring the globe. Following the release of Pasar de las Luces, the band played over 100 shows across the United States, Mexico, and their first two headline tours in Europe. At the end of that year, they recorded Mientras Esperas in Long Beach, California—a 5-track EP that defines the live sound of the band. "Mientras Esperas was a combination of everything we had learned throughout the year and the sounds with which we wanted to experiment on our next LP." - Estrella del Sol
In Spring 2019, they toured the US and Canada with US before a summer tour through Mexico that wrapped with two sold-out shows in Mexico City.
In the Fall of 2019, the band entered Wilton Way Studios in London to record their follow-up album, Sentimiento Mundial. The recording sessions took place with the help of producer Syd Kemp & drummer Callum Brown—both members of Ulrika Spacek. This album has a cleaner, more distinct guitar sound that praises the influences of Helvetia and Thurston Moore; hypnotic bass lines that create a smooth yet complex bed; drums that gallop and ride to add a unique groove to the song; and, as always, breezy, romantic vocals from Estrella.
Sentimiento Mundial is due out in 2020 and will be Mint Field's first album to feature guest musicians, including members of Vanishing Twin and Ha Ha Sounds Collective.
Always praised by the press, Mint Field is considered one of the most comprehensive bands in Mexico—a truly unique sound with passion & energy that takes you to unimaginable places.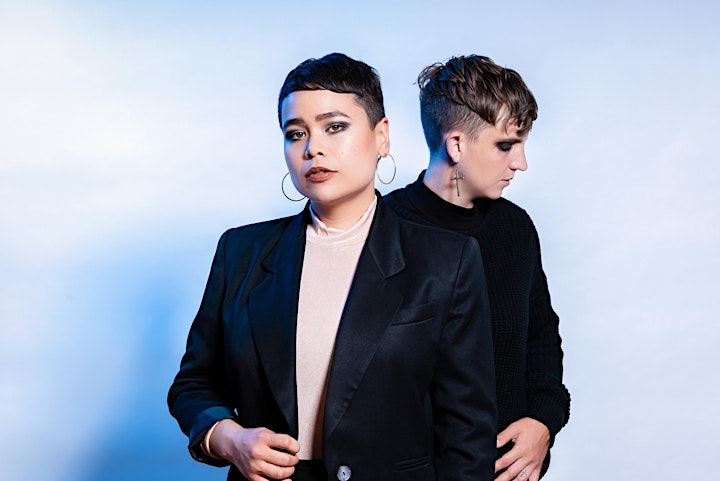 Chasms was formed by Jess Labrador and Shannon Madden. Following 2016's On the Legs of Love Purified and the recent "Divine Illusion" single, The Mirage pushes the band's ethereal sound into the murky depths of dub. Marking a sonic shift for the project, The Mirage finds the duo trading in chaotic bursts of noise for understated minimalism that's still characteristically melancholic and potent with emotion. Labrador's drum production is as deft as ever with an expanded range of electronic samples and tape-delay-induced polyrhythms. Layered with Madden's persistently dubby bass, Labrador's sparse guitar and gliding soprano float above a labyrinth of hypnotic sequences. These dub-laced dirges signify growth within the band, heard in their command of repetition, space, and effects to build a pervasive mood that's often utterly heartbreaking.

Venue Information:
Teragram Ballroom
1234 W 7th St
Los Angeles, CA, 90017